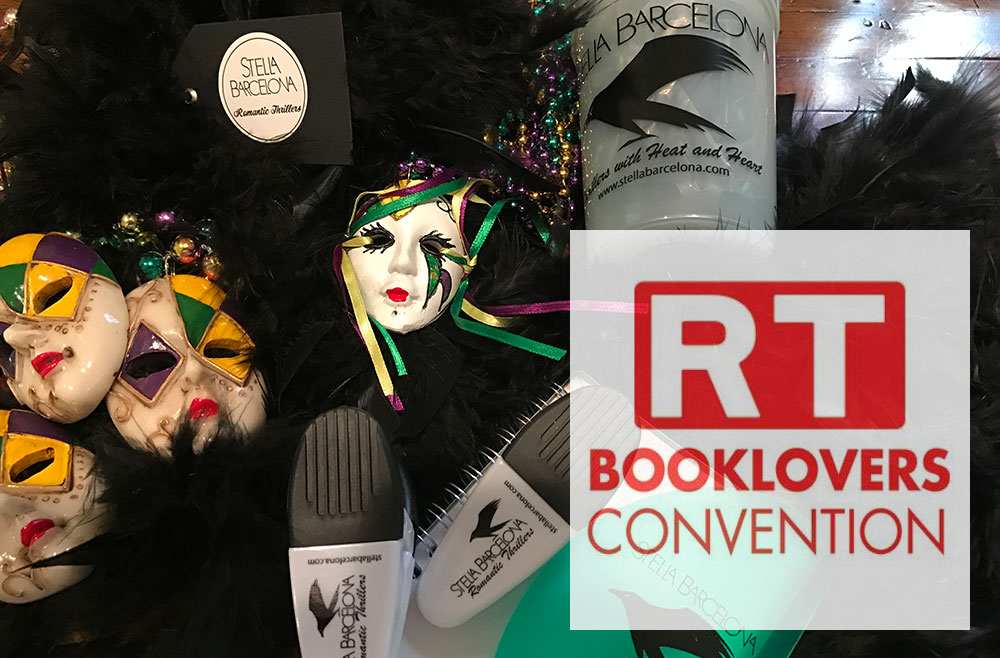 Are you attending the RT Booklovers Convention 2017 in Atlanta, Georgia (May 2-7)? I'm "officially" part of the following events, where there will be many other authors, swag, and fun. Please stop by these panels, book signings, and parties (or anywhere you might see me at the convention) and say hi – I'd love to meet you.

---
Wed., May 3: The Alpha Match: Lovers for Heroes
A frank, fun discussion on writing the ideal love match for strong, wounded, stubborn, heroes – what works and what doesn't. Author Asa Marie Bradley is leading this panel, where I'll be joining Cherry Adair, Sara Humphreys, and Rebecca Zanetti. Time: 2:45-3:45; Location: LL3/Conference Industry Level; Room: Inman.
---
Wed., May 3: Sexy, Southern, Séance Carnival
Come one, come all! Author Julia Talbot (aka Minerva Howe) has put together this fantastic event, where readers play crazy carnival games hosted by authors. Toss monkeys through the air, get a tarot reading, or at my event, show off your skills with Mardi Gras beads. There'll be prizes at every game, plus gift basket drawings. Time: 4-5; Location: LL2/Exhibit/Reader Level; Room: Hanover D-E.
---
Sat. May 6: Giant Book Fair
I'll be autographing Deceived, Shadows, and Jigsaw in an enormous room with nearly 500 other authors. Yes- you read correctly – 500 authors! This is an event not to be missed – I love being in the room and seeing so many authors, books, and readers.
Plus – If you stop by my table (I'm currently scheduled to be in Row 1), mention this blog and say this super secret phrase: "Black Raven Rules" for an extra special prize–while supplies last! Time: 11–2pm; Location: LL1/Ballroom Level; Room: Centennial Ballroom.
---
Sat., May 6: Frankly My Dear, Bang! Bang!
Author Gennita Low has pulled together thriller and romantic suspense authors for a wonderful event – in addition to Gennita, you'll meet Authors Cherry Adair, Cristin Harber, JM Madden, Andrew Peterson, Paige Tyler, and me. We'll have books, swag, and prizes. Time: 3–4:15; Where: LL2/Exhibit/Reader Level; Room: Hanover A-B.
---
Sat. May 6: FAN-tastic Day Party
Dreamspinner Press is celebrating romance of every variety at this party, where you'll be able to mix and mingle with authors and readers. Time: 6-7:30 (I'm attending the first half); Location: LL2/Exhibit/Reader Level; Room: Grand Hall West, 4.
---
Sun. May 7: RT Booklovers Convention Roundup Meet & Greet
Please stop by and say hello at the final day's book fair and meet and greet. Time: 10:00am – 1:00pm; Location: LL2/Exhibit/Reader Level; Room: Grand Hall West
---
Whew – I'm glad the packing part of the convention is over and done. The boxes have been shipped, and the goodies are in Atlanta, waiting on us. Click here for more info about RT Booklovers Convention 2017.   I hope to see you there!