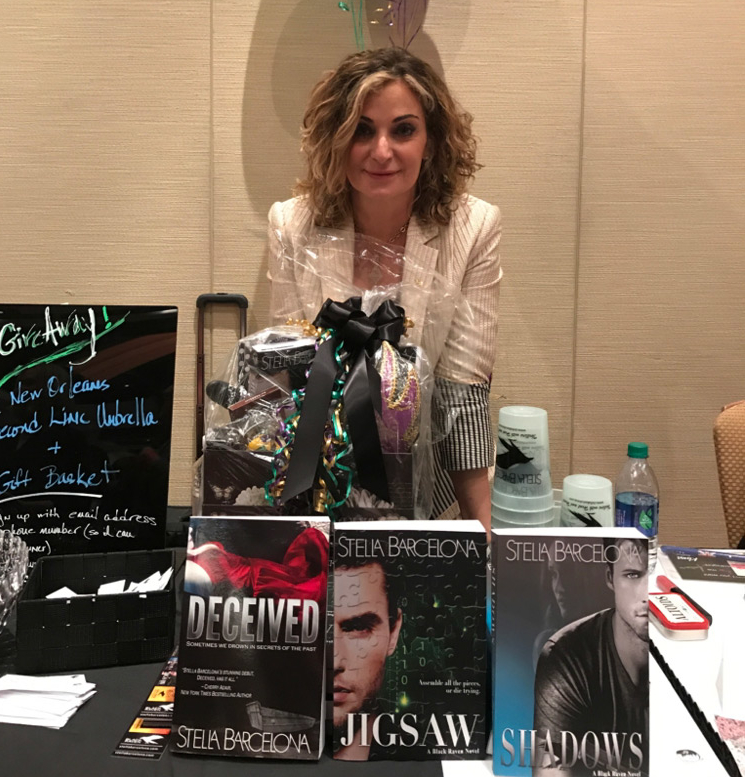 The RT Booklovers Convention went by quickly, leaving a blur of memories. I met and talked with so many nice readers. The RT staff and volunteers, as usual, were awesome. There were plenty of opportunities to talk with and learn from other authors. I even went fan-girlish on a few authors, as you can see in the photos. My "to be read" stack has multiplied!
Now I'm home, working on another round of edits on Concierge, getting ready for the Concierge cover reveal (I'm excited about it – I hope you'll love it!), and writing my next release. In the meantime, I'm looking forward to the RT Booklovers Convention 2018, in Reno, Nevada. Maybe I'll see you there.
With love,

---
First and foremost, the RT Booklovers Convention is all about books and book lovers – readers, writers, and reviewers. Here are photos that I managed to take throughout the conference (click images to enlarge):
---
Behind the scenes prep:
The view of Atlanta from my hotel room; Authors Tina DeSalvo, Cherry Adair, and Aurrora St. James, and help from Dragon and Linda Childs.
---
Cinema Craptastique:
As usual, the convention kicked off with some magic from author Damon Suede and his one and only, fabulous and snarky, Cinema Craptastique. This year the event featured Mariah Carey in Glitter. The photos are of Damon and attendees, Tina DeSalvo and me in the audience, apparently with clowns behind us; masks and feather boas that Damon gave away for me at the event.
---
RT Con Panels:
In addition to parties, the convention has interesting and informative panels. I was a part of the Alpha Match Panel, with Cherry Adair, Sara Humphreys, Rebecca Zanetti, which was organized by Asa Maria Bradley.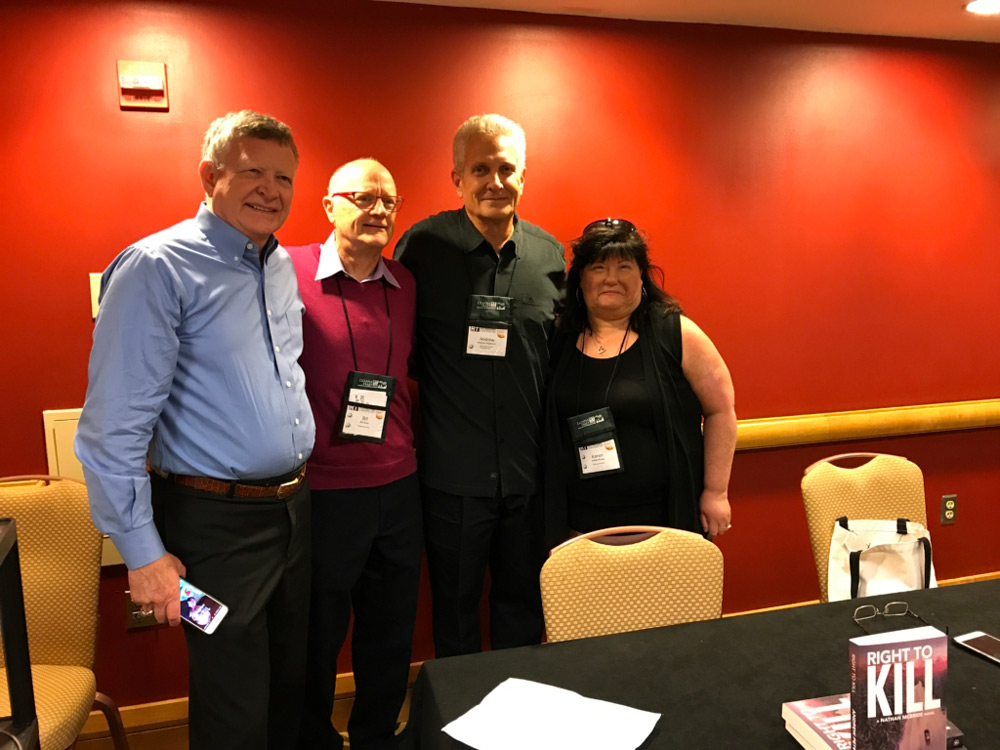 I attended a great panel on writing thrillers, by Authors Andersen Harp, Andrew Peterson, Bill Brier, and Karen Rose (the panelists are pictured above).
I was also a part of Gennita Low's Frankly My Dear, Bang, Bang! panel, with Authors Cherry Adair, Cristin Harber, JN Madden, Andrew Peterson, and Paige Tyler. Karen Rose made a surprise appearance on the panel.  I've included (1) a photo of the audience, who asked great questions (2) me with fellow panelists Cristin Harber and Andrew Peterson, (3) Karen Rose, me, and Gennita Low, and (4) I even went totally fan girl on Karen Rose (I've been a fan of hers for years) and asked her to pose with her special pen. I also managed to snag books from some of the panelists:
---
Sexy, Southern, Seance Carnival:
The carnival was so much fun! I hosted a New Orleans Mardi Gras Bead Throw, and I was thrilled that so many readers stopped by to say hello and play my not-too-challenging game. Everyone walked away a winner, with a "keeper" Mardi Gras bead and a color changing mood-cup. Special thanks to Dragon and Linda for helping with set up, and super-special thanks to Aurrora and Morgan for helping with set up, game playing, prize distribution and more.
---
RT Book Reviews Awards Night:
I was thrilled to see so many talented authors walk across the stage, where I hope to be one day. I've read their books for years and years. I didn't take photos of everyone, so I've included the list of winners. (1) Iris Johansen, (2) Karen Rose, (3) Cherry Adair, (4) Sylvia Day, (5) the program list of authors who accepted awards at the convention, (6) the program list of authors who were recognized for being pioneers of romance fiction, and (7) Sherrilyn Kenyon.
---
The Giant Booksigning, Sunday Booksigning, plus one more:
(1) My table at the booksigning, where I'm holding a New Orleans second line umbrella that I gave away at the event (2)  me, with Actress Meg Tilly, who is writing romantic suspense as Sara Flynn  (she was so nice!) (3) the view of the book signing room as 500 authors prepare to sign books, (4)  the Sunday book signing, where I had a drop in visit at my table from glass artist Ann Sulphin, of Sassy Links HandCrafted Jewelry, (5) Ann's beautiful glass pendants.
And finally, there was time to pet Milo, a furry friend who was attending the convention, with his human booklover: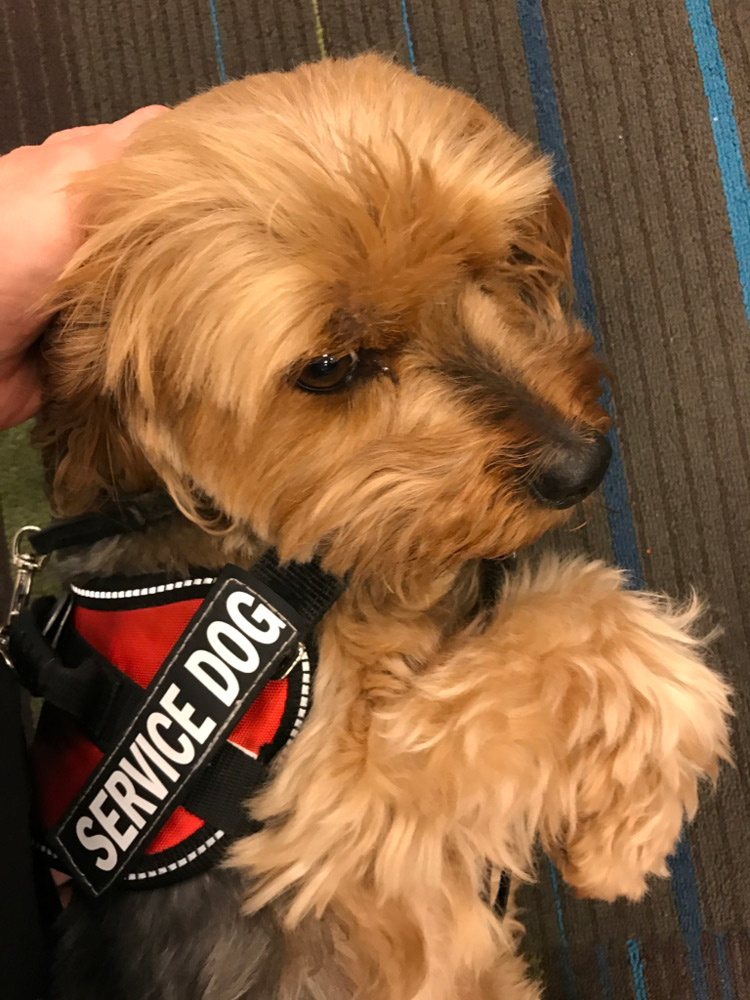 ---