As I write this, I'm having a real-life special day, for which I'm grateful. I'm sitting on our boat in Fort Lauderdale, Florida. We're docked near the Intracoastal Waterway. My husband is enjoying the Fort Lauderdale Boat Show and I've stayed behind with our papillons. I'm spending most of the day writing Concierge, A Black Raven Novel. Here are photos from Fort Lauderdale and this great day: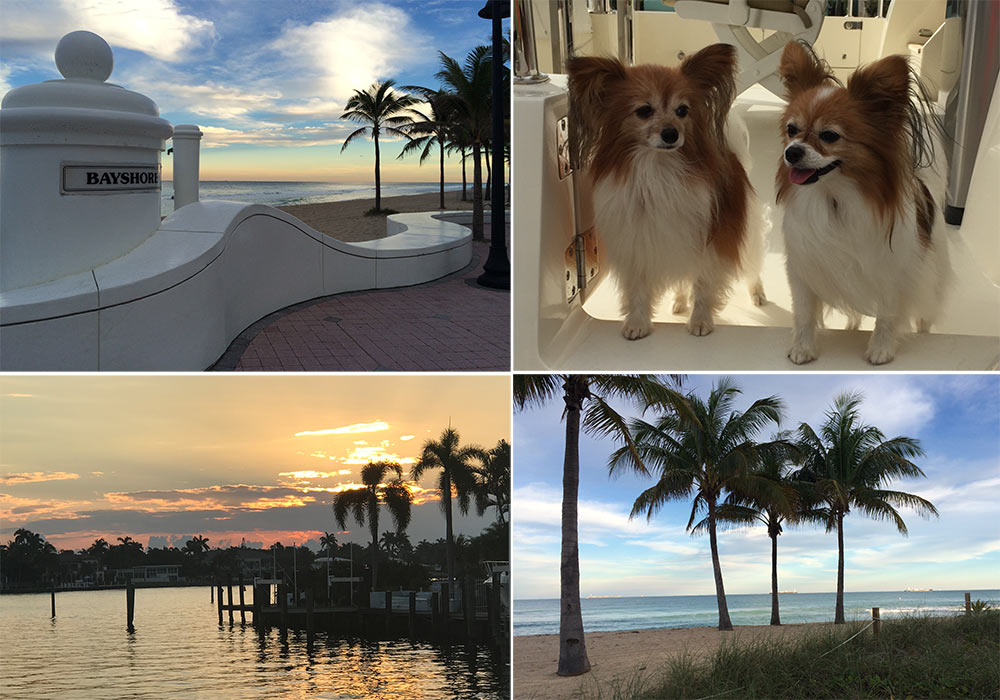 Relaxing days and easy-going moments such as these don't make it to my books. Why? Because I aspire to write what I love to read – page turners with thrills, chills, danger, romance and all sorts of tension. I love to read and write stories where internal and external conflict drives the characters.
However, even in dark thrillers with near-constant tension, there needs to be a bit of light. As a reader, I enjoy moments in roller-coaster style stories where there's time to collect my breath before impending doom strikes. As a writer, I love when such moments sneak into the story I'm telling.
Jellybeans in Shadows
In Shadows, A Black Raven Novel, jellybeans provided special, breath-catching moments. But I'm getting ahead of myself. For a minute or two, just think about jellybeans. Think about the different brands, sizes, flavors, and colors. Who doesn't love jellybeans? They're perfect, bite-sized morsels of sweetness, right? And, aren't they better when you eat them with someone, and pretend that you're going to steal their favorite flavor?  The minute someone declares a favorite flavor, it of course becomes THE favorite flavor of the moment.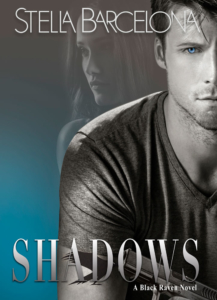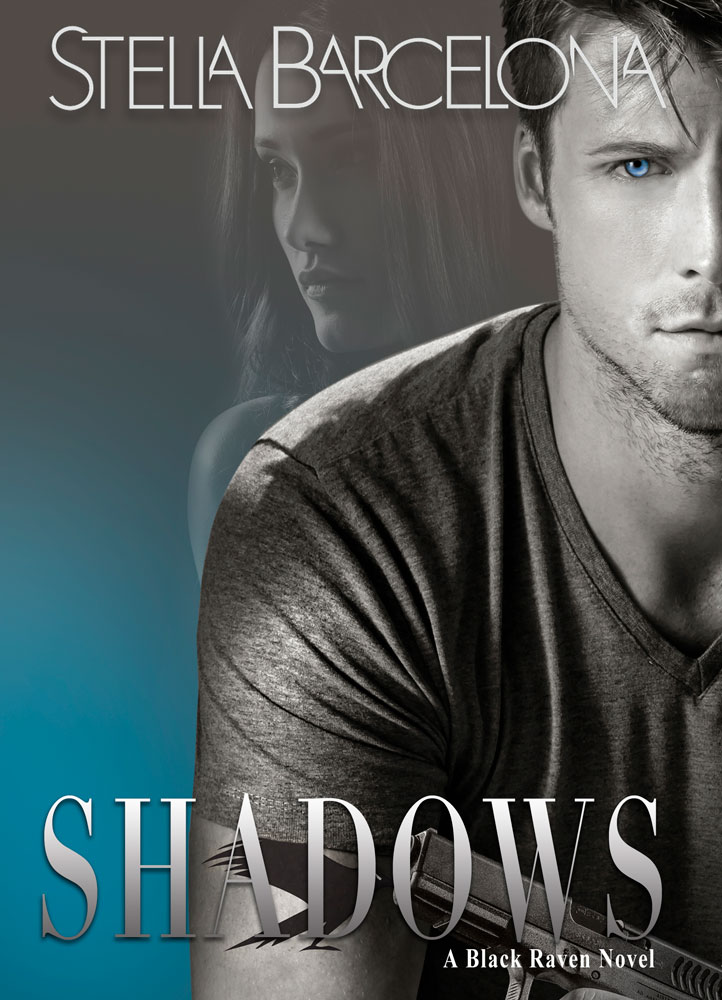 In case you haven't read Shadows (and I hope you do one day!), here's the set up: Shadows is a gritty romantic thriller with a tight timeline driven by the urgency behind finding Richard Barrows, a cyber-genius who has gone missing from federal prison. Sebastian Connelly is on the hunt for Barrows and believes that Barrows' daughters, Skye and Spring, hold the key to finding their father. The minute Sebastian finds Skye and Spring, who've been in hiding, the villain is at their heels.
Sebastian's hunt for Barrows immediately includes protecting Skye and Spring. Skye, the older daughter, refuses to give Sebastian helpful information. Spring, the younger daughter, has special needs. For a while, even the tone of Sebastian's voice is too much for her.
Spring's favorite candy is jellybeans, and when Sebastian spots her bag of jellybeans, he sees a way in. She refuses to give him the color that he wants, and from there the jellybean moments in the story follow. The jellybean moments are small, but as they transpire throughout the story, those moments allowed me to show a softer side of hard-as-nails Sebastian. The moments provide a tiny smidge of space for breathing as the action ratchets upwards. Just in case you think the book is about jellybeans . . . it isn't. It is gritty and scary and the villain is truly evil. Also, there's more to Spring's obsession with jellybeans than candy . . .
For fear of giving too much away, I won't say anything more. I loved writing the jellybean moments so much, jellybeans made it to the back cover … with a bullet, of course.  The Shadows book page on this site has the full back cover, but here's a view of the cluster that made it to the cover: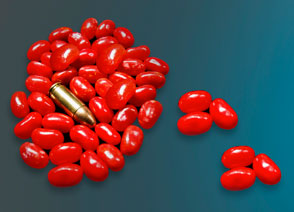 If you read Shadows, I'd be thrilled to hear what you think of the story, including the jellybean moments. Comment here, find me on Facebook, or send an email to me at stella@stellabarcelona.com.
P.S. – For now, Jelly Belly's Popcorn Flavor is my favorite flavor. Trust me – I sampled enough jellybeans as I was writing Shadows to think that I have a definite favorite. However, I can sometimes be persuaded otherwise. What flavor is your favorite jellybean?
---