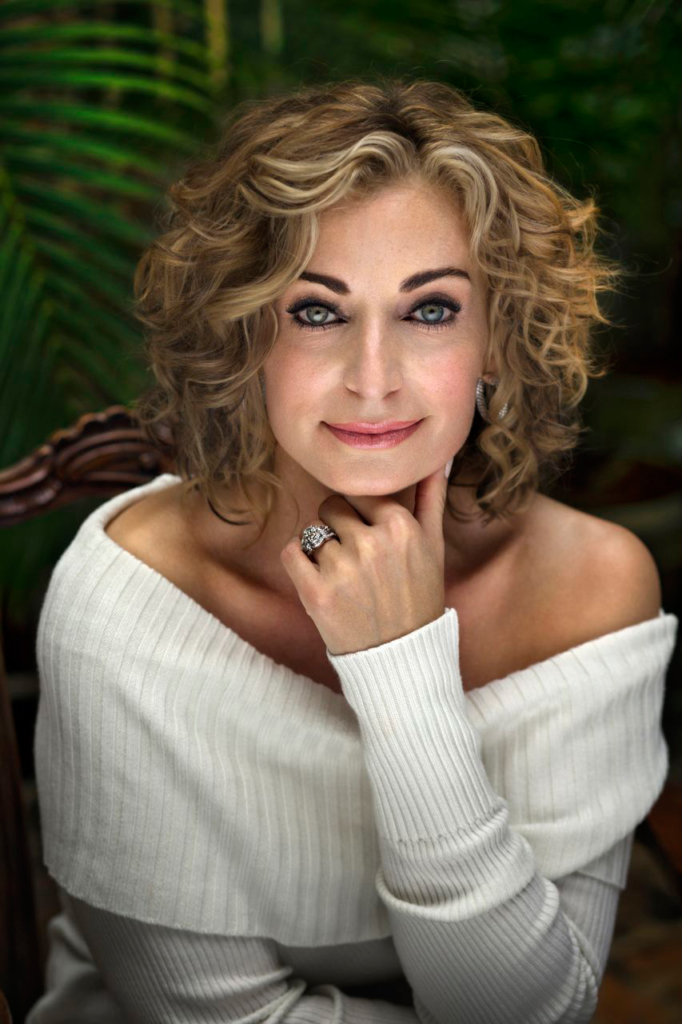 Stella Barcelona has always had an active imagination, a tendency to daydream, and a passion for reading romance, mysteries, and thrillers. From her early days of reading, when she first escaped reality through the pages of a well-written novel, she knew that her daydreams needed an outlet, and she knew that her outlet would be writing.
In her day-to-day life, Stella is a lawyer and works for a court in New Orleans, Louisiana. She previously was an Assistant United States Attorney and, before then, a litigator in private practice. Prior to becoming a lawyer, she was a history teacher. Both of these careers have found their way into her writing. As an attorney, she has a healthy respect for the law and a deep-rooted awareness of how quickly things can go wrong. In her imagination, things always go wrong, and the consequences are disastrous. Her characters are often lawyers, ensnared in a world where they are forced to rely upon unconventional ingenuity to meet their goals. The problems they confront, and how they solve them, are influenced by her legal knowledge.
Inspiration and Writing Style
Stella's stories have romance, mystery, action, and thrills, as intelligent protagonists face dark adversaries. From her fertile imagination, Black Raven Private Security Contractors was born. As Stella tells it, "Black Raven is introduced in Deceived and is featured in my other novels. The genesis for Black Raven was an experience that I had shortly after Hurricane Katrina. At the time, we lived in downtown New Orleans. Our condo was centered between the Superdome and the Convention Center, within easy walking distance of both. We evacuated for the storm, and lived in Memphis, Tennessee for the weeks that New Orleans was closed to residents. Before Katrina, I had imagined devastating hurricanes. I had also imagined floodwaters inundating the area. I had never imagined how quickly civilization would erode once a storm of Katrina's magnitude hit, nor had I imagined the depravity that ruled the streets of my beloved city in the days following the flood. Because we did not stay for the storm, I was able to watch the news coverage of the horror that unfolded in New Orleans and I was glued to the television for days and nights.
Post-Katrina New Orleans, Where I Found Black Raven
"Although New Orleans was technically closed to residents in the weeks that followed the hurricane, we managed to get in to check on things. We shouldn't have been there, but we were, and we brought our dogs with us. Streetlights didn't work and there were very few cars in the downtown area. No one was on the streets. My husband left our condo building to check on his office. It was getting late, and the dogs needed a walk. Lafayette Square was near my building. Before the storm, the park was lush with greenery and typically full of people from surrounding office buildings, courthouses, and downtown residences. That evening it was empty. The trees had been blown bare from the storm's winds. Not even the birds had returned. The unnatural quiet was unnerving. The dogs were jittery, and so was I, but as I made it to the center of the square, I told myself there was nothing to fear. After all, the city had been cleansed of people—good and bad—and my dogs at the time were boxers, not the tiny papillons I currently have. Although my boxers were really gentle souls, strangers didn't know that. When one of my dogs stood still on this evening's walk, hair on end, and the other cowered against me, fear jolted through me. Two men had appeared at one end of the park, and were walking towards us. I didn't know who they were, or what they wanted, but I wasn't going to stick around to find out.
"As the dogs and I ran to get out of the square and to the safety of my building, out of nowhere, and I mean that literally, a man fell in step alongside me. I didn't hear him approach, I didn't see where he came from, and he was there so fast that I knew he'd been within steps of me the whole time, yet I'd been unaware of him. He didn't leave me guessing regarding his intentions.
"He said, 'You're safe. I'm watching. You can finish their walk.' I can't explain why I believed him, but I did. I stopped running. He was dressed in black from head to toe. He had a Glock strapped to his thigh, at least that's what I think it was. He wasn't wearing anything that identified him as being with official law enforcement. I asked who he was. He said, 'Security.' He was tall, broad- shouldered, and lean. (Of course!) He spoke with confidence, as though he was the sort of man who could handle anything. He seemed young, but his eyes had a dark depth that suggested that he had handled things that most people never dream about.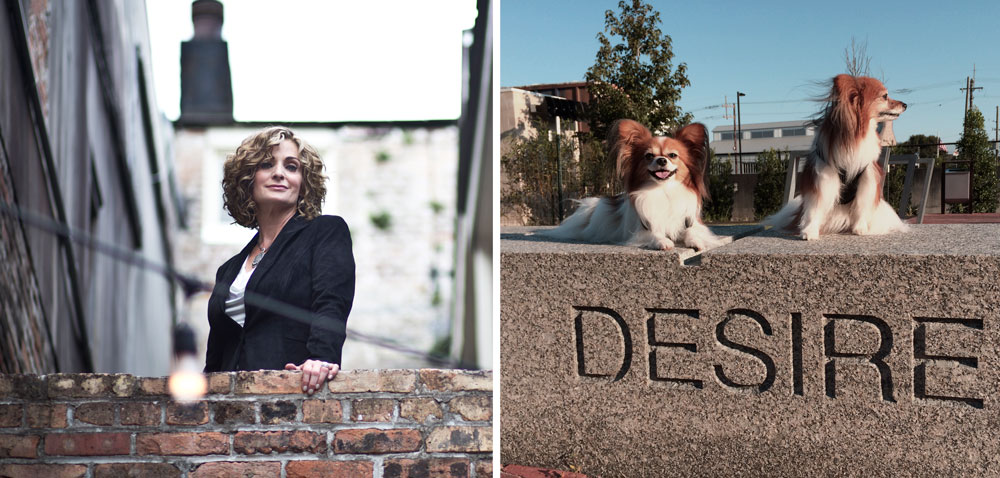 "I saw him a few more times after that, typically in the distance. Once, he approached to pet the dogs. I asked, but he wouldn't answer who he was working for, or who had hired him. I also saw others like him. Later, I learned that the federal government had hired a private security contracting firm to secure the federal buildings that surrounded the square. As friends reconnected and told their Katrina stories, I learned of other entities that had hired private security contractors to fill the void left by the inability of government officials to provide safety. I started researching private security contractors, and from that research my fictional company, Black Raven Private Security Contractors, was born. They're called upon when there's a wrinkle in time, when civilization has faltered. They handle problems that others can't solve, and they do it capably, efficiently, and with confidence. They protect, when no one else can. It's what they do."
Stella's Personal Life
Currently, Stella lives minutes from the French Quarter, with her husband of eighteen years and two adorable papillons who believe that they are princesses. Being a New Orleanian, she finds she does more than her fair share of eating, so she's become, by necessity, an avid exerciser. She tries to "run" at least one half marathon a year.
While she doesn't have a lot of free time with her writing and legal careers battling for her every minute, she does enjoy any chance she gets to go boating with her husband. In the last several years, Stella and her husband have docked in Pickwick Lake, Tennessee, Orange Beach, Alabama, Fort Lauderdale, Florida, and the Bahamas. In addition, she attends writer's conferences, workshops, and retreats. She is a member of the Romance Writers of America and the Southern Louisiana Chapter of the Romance Writers of America.